Council Responsibilities
The Council's responsibilities are set forth in both federal and state law. Under the federal Developmental Disabilities Assistance and Bill of Rights Act, the Council and all the programs, activities and projects it funds, including the Community Program Development Grants and local Regional Offices on Developmental Disabilities, must adhere to the following principles (as amended in the Developmental Disabilities Assistance and Bill of Rights Act of 2000):
Individuals with developmental disabilities, including those with the most severe developmental disabilities, are capable of self-determination, independence, productivity, and integration and inclusion in all facets of community life, but often require the provision of community services, individualized supports and other assistance;
Individuals with developmental disabilities and their families have competencies, capabilities and personal goals that should be recognized, supported and encouraged, and any assistance to such individuals should be provided in an individualized manner, consistent with the unique strengths, resources, priorities, concerns, abilities, and capabilities of such individuals;
Individuals with developmental disabilities and their families are the primary decisionmakers regarding the services and supports such individuals and their families receive, including regarding choosing where the individuals live from available options, and play decision making roles in the policies and programs that affect the lives of such individuals and their families;
Services, supports and other assistance should be provided in a manner that demonstrates respect for individual dignity, personal preferences, and cultural differences;
Specific efforts must be made to ensure that individuals from racial and ethnic minority backgrounds and their families enjoy increased and meaningful opportunities to access and use community services, individualized supports, and other forms of assistance available to other individuals with developmental disabilities and their families;
Recruitment efforts in disciplines related to developmental disabilities relating to pre-service training, community training, practice, administration, and policy making must focus on bringing larger numbers of racial and ethnic minorities into the disciplines in order to provide appropriate skills, knowledge, role models, and sufficient personnel to address the growing needs of an increasingly diverse population;
With education and support, communities can be accessible to and responsive to the needs of individuals with developmental disabilities and their families and are enriched by full and active participation in community activities, and contributions, by individuals with developmental disabilities and their families;
Individuals with developmental disabilities have access to opportunities and the necessary support to be included in community life, have interdependent relationships, live in homes and communities, and make contributions to their families, communities, State, and the Nation.
Efforts undertaken to maintain or expand community-based living options for individuals with developmental disabilities should be monitored in order to determine and report to appropriate individuals and entities the extent of access by individuals with developmental disabilities to those options and the extent of compliance by entities providing those options with quality assurance standards;
Families of children with developmental disabilities need to have access to and use of safe and appropriate child care and before-school and after-school programs, in the most integrated settings, in order to enrich the participation of the children in community life;
Individuals with developmental disabilities need to have access to and use of public transportation, in order to be independent and directly contribute to and participate in all facets of community life; and
Individuals with developmental disabilities need to have access to and use of recreational, leisure, and social opportunities in the most integrated settings, in order to enrich their participation in community life.
The federal law also allows additional requirements to be placed on Council funding to accomplish the mandates of the federal Act. These are accomplished through program instructions, information, or memoranda issued by the Administration on Developmental Disabilities. Councils must also follow specific procedures to receive federal funding, and must attest to certain assurances regarding how the money is spent. The Council's state-mandated functions are defined in California Welfare & Institutions Code (WIC) Sections 4540. The majority of the state statutes that govern services for individuals with developmental disabilities are found in WIC Sections known collectively as the Lanterman Act. For a complete list of governing statutes and regulations concerning services to individuals with developmental disabilities, visit the Department of Developmental Services web page entitled Laws and Regulations.
You can review the Councilmember Administrative Policies and Procedures here.
The Governor appoints the Council's 31 members. Some are appointed because they are self or family advocates, some by virtue of their position in state government, and some as representatives of other organizations involved in the developmental disability services system. Under federal law, self-advocate and family advocate representatives must comprise at least 60 percent of the Council membership.
The self-advocate and family advocate Council members include: 
Nicole Adler - Self-Advocate, At-Large Representative
Nicole Adler is currently working towards her associates degree in communications from the College of San Mateo. She is an active participant of the California Disability Commission. She is also a member of the Redwood City Women's club and frequently volunteers her time in the community.
During her free time, Nicole enjoys writing poetry and listening to Jonas Brothers, Backstreet Boys, and Halsey.
Harold Ashe - Family Advocate, At Large Representative
Ashe has been an In-Home Provider since 2016, providing care to his 11-year-old son with Down Syndrome and his 8-year-old son with Autism. He was a Correctional Officer at San Quentin State Prison from 1990 to 2001. Ashe is a Foundation Board Member for UCP.
Julie Austin - Family Advocate, San Diego Imperial Region Representative (Imperial and San Diego Counties)
Julie Austin has been a caregiver at In-Home Supportive Services since 2010 and an independent special education and disabilities advocate since 2001.
Julie was director of the Sales and Marketing Division at Pacific Quartz Inc. from 2013 to 2015 and owner and manager at Brengle Terrace Animal Hospital from 1993 to 2004.
Viviana Barnwell - Family Advocate, Central Coast Region Representative (Monterey, San Benito, San Luis Obispo, Santa Barbara, Santa Clara, Santa Cruz, and Ventura Counties)
Barnwell has been a Parent and Education Disability Advocate since 2017. She held multiple positions in the San Jose Unified School District, including Family Engagement Instructional Coach, Curriculum and Instructional Coach and Bilingual Teacher from 2006 to 2021. She is a member of the DS Task Force Services Access and Equity Workgroup, the Racial Disparities Reduction Committee, the MIND Institute LEND Program and the Association of University Centers on Disabilities.
Kilolo Brodie - Family Advocate, North Valley Hills Region Representative (Amador, Calaveras, San Joaquin, Stanislaus, and Tuolumne Counties)
Dr. Kilolo Brodie has worked as a county child welfare worker and for community collaboratives as a family group conference coordinator/facilitator. She has been providing trainings for human service organizations for over 10 years.
She received her Ph.D. from Howard University in Washington, D.C. and is currently social work department chair and master of social work program director for Stanislaus State. Kilolo has been teaching at the graduate-level for over thirteen years.
Lee Bycel - Family Advocate, At-Large Representative
Lee has been the Sinton visiting professor in holocaust, genocide and refugee studies at the University of San Francisco since 2004. He has devoted his life to a variety of social justice issues as a teacher, humanitarian and community leader. He has made several humanitarian trips to East Africa including five trips to Darfur, Chad, and South Sudan where he visited refugee and IDP camps. He has also made numerous trips to Kenya, Haiti and Ethiopia where he helped to address a variety of humanitarian issues related to poverty and disease.
He earned a Doctor of Theology degree from the Claremont School of Theology and a Master of Theology degree and rabbinic ordination from the Hebrew Union College, where he served as dean from 1982 to 1997. Lee serves on the State Council in honor of his granddaughter, Ayala who has Down syndrome.
Michael Ellis - Family Advocate, Sequoia Region Representative (Fresno, Kern, Kings, Madera, Mariposa, Merced, and Tulare Counties)
Ellis was an Emergency Medical Technician for American Ambulance from 2012 to 2016.
Jeana Eriksen - Self-Advocate, North Bay Region Representative (Napa, Solano, and Sonoma Counties)
Jeana Eriksen loves to give back to her communities and has volunteered at the Center for Attitudinal Healing. Jeana also served in several different positions while attending the California School for the Blind. She was a staff assistant, a teacher's aide, and even participated in an on-campus student group that made and sold holiday gift bows.
Jeana has worked for Redwood Empire Industries and Goodwill Industries. She is currently a volunteer for the City of Santa Rosa Paratransit Group.
Harold Fujita - Family Advocate, Institution Representative
Fujita has been Human Resources Director for the City of Los Angeles Department of Recreation and Parks since 2000. He was Director of Human Resources for the City of Los Angeles Information Technology Agency from 1996 to 2000. He was the Chair of the SCDD Los Angeles Regional Advisory Committee.
Julie Gaona - Self-Advocate, At-Large Representative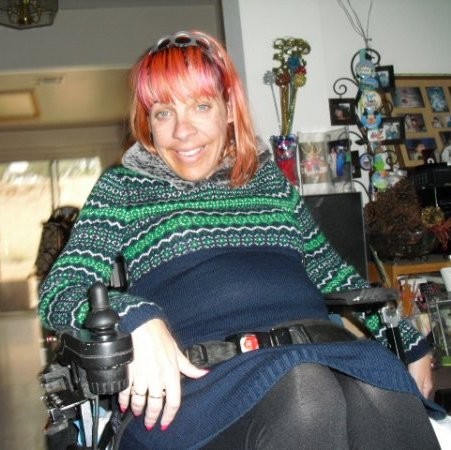 Julie Gaona was an Advocate at the Community Access Center from 2001 to 2010. She is a member of the State Council on Developmental Disabilities, Los Angeles Regional Office Regional Advisory Committee; the Statewide Self-Advocacy Network; the University of Southern California Center for Excellence in Developmental Disabilities Community Advisory Committee; and Communities Actively Living Independent and Free. Gaona is Secretary of the Self-Advocacy Board of Los Angeles.
Julio Garnica - Self-Advocate, San Benardino Region Representative (Inyo, Mono, Riverside, San Bernardino)
One of Julio Garnica's favorite activities is walking his dog. Julio loves "The Godfather" the movie and is interested in college theater, culinary, and politics.
Cathay Liu - Family Advocate, Los Angeles Region Representative
Liu has been Training Coordinator for the Chinese Parents Association for the Disabled since 1990. She is a member of KEEN LA.
Maria Marquez - Self-Advocate, At-Large Representative
Maria Marquez was an advocate at People First of California in 2012 and a peer self-advocate coordinator at Disability Rights California from 2005 to 2012.
She is a member of the Regional Center of the East Bay's Board of Directors and Consumer Advisory Committee and serves as vice president of the center's Self-Determination Program Local Advisory Committee. Maria is a member of the Developmental Disabilities Council of Contra Costa County.
Joyce McNair - Family Advocate, Sacramento Region Representative (Alpine, Colusa, El Dorado, Nevada, Placer, Sacramento, Sutter, Yolo, Yuba, Sierra)
Beginning in 1977, while seeking supports and services for her youngest daughter, Joyce became a strong and effective advocate. Joyce served on the Sacramento Regional Advisory Committee for three years and continues to serve on the Self-Determination Advisory Committee for Alta California Regional Center as a State Council appointee.
In 1996, Joyce began coordinating a yearlong affordable housing public education campaign throughout Alameda County for East Bay Housing Organizations. Joyce incorporated a comprehensive affordable housing component into the life skills curriculum and staff training material for Women in Community Service. She was recognized for "outstanding service, dedication, and accomplishment in helping young people achieve success."
Joyce has two degrees: Bachelor of Arts in Political Science, University of California, Berkeley and Master in Public Administration, University of San Francisco.
Michael Rillera - Family Advocate, Orange Region Representatives (Orange)
Michael Rillera, of Irvine, has been appointed to the State Council on Developmental Disabilities. Rillera has been a Registered Nurse, Quality Coordinator and Improvement Advisor at Kaiser Permanente, Regional Administrative Offices since 2012. He has been a member of the Orange County Regional Advisory Committee for the State Council on Developmental Disabilities since 2012. Rillera was an Advisory Board Member for the Self Determination Program at the Regional Center of Orange County from 2017 to 2021. He was a Comprehensive Care Nurse II and Quality Audit Nurse at the Orange County Health Care Agency from 2005 to 2012.
Kara Ponton - Self-Advocate, North Coast Region Representative (Del Norte, Humboldt, Lake, Mendocino)
Kara Ponton served on the Department of Developmental Services Consumer Advisory Committee from 2013 to 2019. She is the vice chairperson of the Redwood Coast Regional Center Self-Determination Local Advisory Committee and is a former member of the SCDD North Coast Regional Advisory Committee.
Kara loves reading about U.S. history and her family history. She also enjoys listening to music including songs from her favorite band, The Fray and hanging out with her parakeets and her sisters. Both the first and second Angry Birds movies are her favorite movies, and her special talent is that she can name every United States president!
Alejandro "Alex" Reyes - Self Advocate, Bay Area Region Representative (Alameda, Contra Costa, Marin, San Francisco, San Mateo)
Reyes has been a Campus Supervisor for the Fremont Unified School District since 2015. He has been Owner of DJ Alex Reyes Entertainment since 2001.
Rosanna "Rosie" Ryan - Self-Advocate, North State Region Representative (Butte, Glenn, Lassen, Plumas, Modoc, Shasta, Siskiyou, Tehama, Trinity)
Rosanna "Rosie" Ryan was a peer instructor at the We Care A Lot Foundation from 2010 to 2016. Rosie like to keep in touch with family and friends on the Internet. Rosie enjoys watching movies during her free time, and she loves cats especially her cat, Queen Meeka.
Wesley Witherspoon - Self-Advocate, At-Large Representative
Wesley Witherspoon has been project coordinator at the Children's Hospital Los Angeles since 2006 and is a member of the Community Emergency Response Team.
He likes to read, exercise, travel, and volunteer. Wesley's favorite movie is "Hoosiers" because the underdog wins against good competition.
Eric Ybarra - Self Advocate, At-Large Representative
Ybarra was a Contracted Surveyor for the State Council on Developmental Disabilities in 2021. He has been an active member of the State Council on Developmental Disabilities Regional Advisory Committee.
In addition to the self-advocates and family advocate members, 11 Councilmembers are appointed because of their position in state government or because of their role with a specified organization. They are:
Michelle Baass , Department of Health Care Services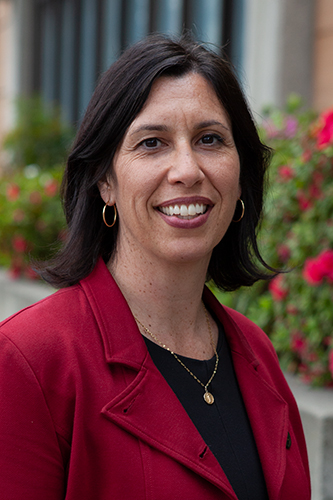 Michelle Baass was appointed Director of the California Department of Health Care Services (DHCS) by Governor Gavin Newsom on September 10, 2021. DHCS supports the health of about 14 million Californians on Medi-Cal, the state's Medicaid program. Ms. Baass leads a team of more than 4,000 individuals at DHCS.
Before her appointment to DHCS, Ms. Baass served as Undersecretary of the California Health and Human Services Agency (Agency) since 2018 and Deputy Secretary of the Office of Program and Fiscal Affairs at Agency from 2017 to 2018. Prior to joining Agency, she worked for the California Legislature for 13 years, including in positions at the Senate Committee on Budget and Fiscal Review, Senate Office of Research, and Legislative Analyst's Office.
Ms. Baass earned a Master's of Public Policy and Administration degree from California State University, Sacramento, and a Bachelor of Arts degree in Government and German from the University of Notre Dame.
Nancy Bargmann, California Department of Developmental Services
Nancy Bargmann is Director of the California Department of Developmental Services (DDS) and has extensive experience in the developmental services field, both in the private, non-profit and corporate sectors, and the State.
Nancy started her career working with individuals who have developmental disabilities as a direct service professional with The Arc of Orange County in 1984.
She is a native Californian who was born and raised in San Bernardino, and she earned a Master of Business Administration degree from the Pepperdine University School of Business and Management, and a Master of Science degree in social work from San Diego State University.
Susan DeMarois, Department of Aging
DeMarois was appointed by Governor Gavin Newsom to serve as Director of the California Department of Aging effective November 1, 2021. As Director, Ms. DeMarois is committed to stakeholder engagement; equity and inclusion; and system transformation to prepare our state for the year 2030 when one in four Californians will be aged 60 or older.
Prior to joining CDA, Director DeMarois led public policy and advocacy for the national Alzheimer's Association in California, serving as the nonprofit organization's registered lobbyist in Sacramento where she advocated for legislative, budget, and regulatory changes at the state capitol. The organization led the effort to enact the first dementia early detection initiative in the nation focused on the Medicaid population: SB 48 (Limón) signed into law by Governor Newsom.
Ms. DeMarois served as an appointee to Governor Newsom's Alzheimer's Prevention and Preparedness Task Force, chaired by former First Lady Maria Shriver, in addition to the Master Plan for Aging Stakeholder Advisory Committee, a workgroup established by Executive Order. In addition, she represented the Alzheimer's Association on the CalHHS Agency Secretary's Alzheimer's Disease and Related Disorders Advisory Committee.
Before working for the Alzheimer's Association, Ms. DeMarois led government and community relations for the UC Davis Health System where she gained deep health policy and clinical workforce experience. Early in her career, she worked for LeadingAge California, the professional trade association representing not-for-profit housing, residential care and skilled nursing providers.
A graduate of CSU Chico, Director DeMarois started her career working for the U.S. Congress a nd California State Assembly. She is a proud mom to two adult daughters, and draws inspiration for her work from her own mom's experience with dementia.
Mark Ghaly, M.D., Secretary, California Health and Human Services Agency
Dr. Mark Ghaly, of South Pasadena, has served as director of health and social impact for Los Angeles County since 2018. As both a physician and an expert in public health, Ghaly brings a deep knowledge and understanding of how individual and community health outcomes intersect with policy and law on issues like whole-person care, mental health and stage of life care.
Mark earned a Doctor of Medicine degree from Harvard Medical School and a Master of Public Health degree in health policy from the Harvard School of Public Health.
Andy Imparato, Disability Rights California
Andy Imparato became executive director of Disability Rights California in February 2020. He brings decades of policy and advocacy experience from Washington D.C. to the Golden State.
Prior to starting his current role, Andy shared his expertise with national organizations such as the Association of University Centers on Disabilities and the American Association of People with Disabilities (AAPD). He was the Senior Counsel and Disability Policy Director for Chairman Tom Harkin on the U.S. Senate Committee on Health, Education, Labor and Pensions. In addition, he served as President and CEO of the American Association of People with Disabilities, as General Counsel and Director of Policy for the National Council on Disability, and as an attorney at the US Equal Employment Opportunity Commission.
Andy is a native Californian who grew up in Los Angeles and is married with two children. He graduated with distinction from Stanford Law School in 1990 and was a summa cum laude graduate of Yale College.
Elizabeth Laugeson, Ph.D, UCLA Tarjan Center
Dr. Elizabeth Laugeson is an Associate Clinical Professor in the Department of Psychiatry and Biobehavioral Sciences at the UCLA Semel Institute for Neuroscience and Human Behavior and is a licensed clinical psychologist. Dr. Laugeson is the Founder and Director of the UCLA PEERS Clinic, which is an outpatient program providing evidence-based social skills training for individuals with neurodevelopmental disabilities and other social challenges across the lifespan. Dr. Laugeson is also the Interim Director for the UCLA Tarjan Center, which is a University Center for Excellence in Developmental Disabilities, Program Director for the Autism and Neurodevelopmental Disabilities Internship Program at UCLA, and Program Director for Dissemination, Outreach, and Education at the prestigious UCLA Autism Center of Excellence. Dedicated to supporting those with neurodevelopmental disabilities and their families, she has also held positions as Founding Director of The Help Group – UCLA Autism Research Alliance (2007 – 2017), Training Director for the UCLA Tarjan Center (2014 – 2021), Director of the UCLA Early Childhood Clubhouse Program (2007 – 2010), and Associate Director for the UCLA Parenting and Children's Friendship Training Program (2007 – 2010).
Dr. Laugeson received her doctorate in clinical psychology from Pepperdine University and completed her pre-doctoral psychology internship in developmental disabilities at the UCLA Neuropsychiatric Institute. She was a two-time recipient of the Ruth L. Kirschstein National Research Service Award from the National Institutes of Health in 2004 and 2006, the recipient of the Semel Scholar Award for Junior Faculty Career Development in 2008 and received the Distinguished Alumnus Award from Pepperdine University in 2010. Dr. Laugeson has been a principal investigator and collaborator on a number of nationally funded studies investigating social skills training for youth with social difficulties from preschool to early adulthood and has authored four books related to social skills including the critically acclaimed, The Science of Making Friends.
As the developer of PEERS, Dr. Laugeson has trained tens of thousands of mental health professionals, educators, and families worldwide, and is dedicated to developing, testing, and disseminating evidence-based treatments to improve social skills for those with neurodevelopmental disabilities across the lifespan and across the globe. As one of the only empirically supported and internationally recognized social skills programs for autistic youth, her programs are currently used in over 125 countries and have been translated into over a dozen languages. Her work has been featured is numerous media outlets, including People Magazine, USA Today, the Washington Post, LA Times, New York Times, ABC, NBC, CBS, Fox, and the Netflix series, Love on the Spectrum.
Julie Neward, Non-Governmental Representative
Julie Neward is a tenacious advocate for her eldest sister, Natalie, who has an undiagnosed intellectual/developmental disability. Together they are the eldest of four siblings, and include a brother and a younger sister. She is also co-founder and vice-president of the nonprofit, the California Sibling Leadership Network.
She is a retail real estate professional in Southern California and earned an International Master of Business Administration from the University of San Diego and a Bachelor of Science in Business Administration from Saint Mary's College of California. When she is not working or advocating, she is spending time with her supportive husband and two young energetic daughters at the beaches in San Diego, California.
Aubyn Stahmer, Ph.D., University Center for Excellence (University of California, Davis)
Dr. Aubyn Stahmer is the Director of the Center for Excellence in Developmental Disabilities at the UC Davis MIND Institute and a clinical psychologist and professor in the Department of Psychiatry and Behavioral Sciences. She studies ways to help community schools and organizations use research informed interventions for children with autism and other developmental disabilities and their families.
Before coming to Sacramento, she worked at Rady Children's Hospital in San Diego where she established an inclusive toddler and preschool program.
Aubyn grew up in Ohio and San Diego. She loves riding her bike, hiking and skiing, especially in Lake Tahoe.
Tony Thurmond, Superintendent of Public Instruction
Superintendent Tony Thurmond is an educator, social worker, and public school parent, who has served the people of California for more than ten years in elected office.
Tony's family relied on public assistance programs and great public schools to get out of poverty. He attended Temple University, where he became study body president. He went on to earn dual master's degrees in Law and Social Policy and Social Work (MSW) from Bryn Mawr College and began a career dedicated to service.
Tony now lives in Richmond with his two daughters who attend local public schools. They are his inspiration and a constant reminder about the promise of our neighborhood schools and the strong future that every child deserves.
Joe Xavier, Department of Rehabilitation
Joe Xavier came to this country as a seven-year-old child, and he is one of eight. He grew up on dairy farms working with his family. In his sophomore year of high school, the Department of Rehabilitation reached out to him, and Joe went through in-depth services in 1982. He became self-employed for 14 years as a result of that. He has spent more than two decades as a civil servant including four years of being one of the first blind Auditors in the State of California.
Larry Yin, M.D., University Center for Excellence (University of Southern California)
Dr. Larry Yin is a clinician practicing both Developmental-Behavioral and General Pediatrics. Currently, he is an Associate Professor of Clinical Pediatrics at the Keck School of Medicine of the University of Southern California. He also holds the academic position of Associate Professor of Occupational Science and Occupational Therapy at USC. He is the Medical Director of the Boone Fetter Clinic at Children's Hospital Los Angeles (an Autism Speaks Autism Treatment Network site) and the Director of the USC University Center of Excellence in Developmental Disabilities.
For over 15 years, Larry has been the Medical Consultant to the San Gabriel/Pomona Regional Center, and he has over 20 years providing care for children with neurodevelopmental disorders and special health care needs.